On offense, the addition of right guard Jon Asamoah gives the Falcons a durable blocker who was supposed to work alongside rookie tackle Jake Matthews. With bookend Sam Bakerlost for the year to a knee injury, though, Matthews will take over on the left side, leaving unproven Lamar Holmes to man the right. The entire operation in Atlanta comes down to protecting Matt Ryan, and general manager Thomas Dimitroff gets the nod for prioritizing his front five. Barring another injury, this line should improve.
It's disingenuous to predict a major turnaround on defense. The loss of linebacker Sean Weatherspoon only thinned a front seven lacking a top-flight pass rusher in a division with Drew Brees and Cam Newton slinging passes.
The "good" kind of surprise comes with the healthy return of Julio Jones, who is running at full speed and resembles an unstoppable beast in August. The wideout's Preseason Live footage against Tennessee shows Jones dominating one-on-one matchups and dressing Titans safety Bernard Pollard in a finely crafted clown suit. With Atlanta all but eliminating the pass-catching tight end role, Jones is set up for a campaign that could rival Josh Gordon's numbers from a year ago.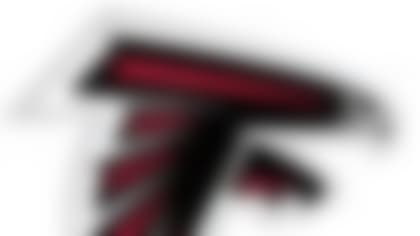 We didn't expect to see running back Devonta Freeman back-burnered in preseason games behind Jacquizz Rodgers. The rookie has barely played with the ones, but he's shown well as a reserve both on the ground (20 carries for 92 yards) and through the air (six catches for 101 yards). After 64 snaps this month, he grades out as the NFL's second-best runner, per Pro Football Focus.
What we'll be saying in February
Around The NFL's predicted finish: Third place in NFC South, No. 18 in Around The NFL's Power Index.