Coming out of the most colorful Browns offseason since their return to the league, Cleveland appears to have a legitimate leader in Mike Pettine. The new coach has shown poise under the bright lights of the national media and handled theJohnny ManzielExperience with an open mind. The positive marks extend to general manager Ray Farmer, who outdid Kevin Costner on draft day by nabbing Buffalo's first-round pick in 2105 before grabbing cornerback Justin Gilbert and Johnny Football in the first round.
Pettine's fingerprints are all over a talented and deep defense filled with difference-makers at every level. After what the coach did in Buffalo last season, the Browns are a solid bet to finish near the top of the league in sacks. We'll get to the offense in a bit, but Cleveland's defense has the requisite firepower to make life tough for Ben Roethlisberger, Joe Flacco and Andy Dalton in the AFC North.
No matter what the year brings, the Browns must stick to the plan and give Pettine and Farmer a long leash to see their vision through. Playing in a division with three of the NFL's more consistent franchises, staying the course is critical.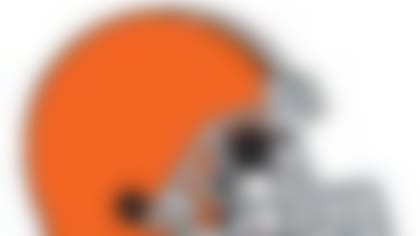 Billed as the summer's juiciest quarterback battle, Johnny Manziel and Brian Hoyer have been worse than bad; they've been boring. Forced to pick a starter, the Browns have settled on Hoyer following a small preseason sample size that's seen both passers unleash a collage of poorly thrown balls amid general confusion under center.
It's disengenuous to bill Hoyer as a "secure" veteran -- he's started four games -- but reports that he's done a better job mastering the playbook and commanding the huddle contributed to Johnny Football starting his NFL career in a holding pattern. Look for Manziel to hit the field as early as Week 1 in a subpackage role that Pettine has hinted at for months. As always, the quarterback position remains in flux.
He doesn't get the Internet clicks, but second-round guard Joel Bitonio has impressed coaches all summer with his raw power and footwork. An immediate plug-and-play starter, the former Nevada product shores up a burning weakness on the line and looks like a home run pick by Farmer. Cleveland's left-side trio of Joe Thomas, Bitonio and center Alex Mack is on par with any unit in the AFC.
What we'll be saying in February
We'll be talking about the Browns as the best last-place team in the NFL -- but one still burning with questions at the game's most important position.
Predicted finish: Fourth place in the AFC North, 20th in Around The NFL's Power Index.