This International Women's Day, the New York Jets and Chicago Bears, launched the inaugural Jets and Bears NFL Girls Flag league, the first UK all girls' competition of its kind, to overcome barriers in activity and to increase access to sport for young girls.
Starting from the 20th of April, the inaugural league will see girls aged 12-14 compete in two conferences of six teams each (twelve teams total) across five weeks. The Jets and Bears will each run a conference in Ealing, with the winners going head-to-head in a Championship Event on May 22nd.
NFL Flag is one of the fastest growing sports globally, it is the non-contact version of American Football, it is a fun, fast, and action-packed sport that promotes accessibility for all, teamwork, and character development in youth.
At the Jets and Bears launch event, Sky Sports Presenter and panel host, Hannah Wilkes, engaged with prominent advocates in women's sport, who spoke to the 100 girls competing in the league. This included Phoebe Schecter (Team GB NFL Flag player and NFL Global Flag Ambassador), Celia Quansah (England Rugby Sevens player), Afia Law (Head of Community & Grassroots Development at NFL UK), Chase Claypool (Chicago Bears wide receiver and NFL Global Flag Ambassador), C.J. Uzomah (New York Jets tight end) andUgo Monye (Former England Rugby Union player & Women's Sports Trust board member).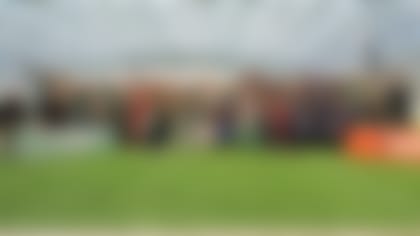 The panel discussed the barriers for girls to continue participating in sports throughout secondary school, whilst sharing their own personal experiences and highlighted how NFL Flag can help engage young girls in the future. Following the discussion, the girls received their official Nike and team branded kit and had a taster session of what's to come with NFL UK coaches.
Both the Jets and the Bears have been instrumental in the growth of female flag football in the US. The Jets have grown from eight teams to over 110 in New York and New Jersey in just three years, while the Bears saw a 300% increase in just one year, with over 1,200 girls now participating in flag football leagues.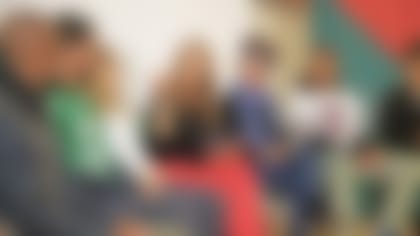 The ambition of this tournament is to expand to other UK cities and age groups in future years to provide more opportunities for young girls. Competitors will be able to benefit with transferable skills that will stay with them from life with both teams providing bespoke coaching sessions throughout from a qualified NFL Flag coach.