Most NFL executives would never admit to making a roster decision based solely on a single performance in August, but Week 3 games in the preseason certainly carry significance in the evaluation process. Coaches approach these exhibition contests like a final dress rehearsal for the regular season, utilizing carefully scripted game plans to see how their players react in real, game-like conditions.
As a young player on the fringe of making the Kansas City Chiefs' roster in 1998, I remember approaching our Week 3 contest against the Jacksonville Jaguars as my personal Super Bowl. From tearing down the field on kickoffs to blasting running backs in the hole from my free safety position, I was on a mission to impress coaches and scouts with my ability to shine in a regular season-like contest. Although I'm not sure if my performance in this game was the reason I ended up making the Chiefs' final regular season roster, I do know that I played that game as if it was going to be my last.
Debate: Preseason Week 3 spotlight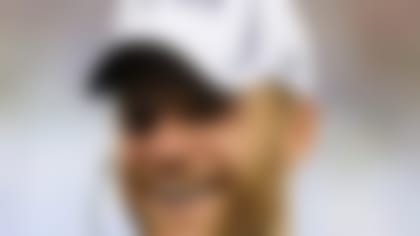 Week 3 games are the most important of the preseason. Who has the most at stake? Seahawks QB Matt Flynn? Let's debate! **More ...**
That's why I can relate to the pressure felt by every rookie, young player and veteran taking the field with a lot at stake in this week's games. While the pressure to perform in a one-game audition can be unnerving for anyone, it is particularly unsettling for veterans unfamiliar with life on the bubble. Here is a list of six veterans playing for their jobs in Week 3:
Vince Young, QB, Buffalo Bills: Young has emerged as the leader for the Bills' backup quarterback job, but he needs to put an exclamation point on his candidacy with a strong showing against the Pittsburgh Steelers. While Young continues to show inconsistencies as a passer, he has been one of Buffalo's top playmakers during the preseason and brings an added dimension to the offense with his ability to run or throw on the perimeter. If he can continue to manage the game effectively from the line of scrimmage, while also keeping the ball out of harm's way, Young should be in line to start the regular season on the Bills' roster.
Adam Jones, CB, Cincinnati Bengals: Jones has rehabilitated his NFL career in Cincinnati by being a consistent performer as the Bengals' nickel corner over the past two seasons. However, a crowded secondary featuring a mix of cagey veterans and athletic young defenders has Jones suddenly fighting for a roster spot. Although Jones' explosive return ability and savvy cover skills could keep him from seeing the Turk, he will need to put on a solid showing against the Green Bay Packers to retain a spot in the rotation.
Terrell Owens, WR, Seattle Seahawks: The temperamental Owens caught the attention of Seahawks officials with his remarkable workout early in training camp. He immediately became the buzz of camp when put together a few spectacular practices upon signing a one-year deal with the team. However, a disappointing debut performance against the Denver Broncos that included a drop of a would-be 46-yard touchdown has led to questions about his ability to contribute as a consistent playmaker in the passing game. If Owens doesn't put forth a solid showing against the Kansas City Chiefs on Friday night, he could see his NFL career come to an unceremonious end in Seattle.
Larry English, OLB, San Diego Chargers: The Chargers have been waiting three years for English to emerge as a legitimate pass-rushing threat to complement Shaun Phillips on the edges. However, a spate of injuries has kept the former first-round pick from fulfilling those expectations, and the team has seemingly moved on with the additions of 2012 first-rounder Melvin Ingram and free-agent signee Jarret Johnson. If English doesn't show significant progress as a pass rusher over the next couple weeks, it is very likely that San Diego will move on from this disappointment at the end of training camp.
Knowshon Moreno, RB, Denver Broncos: The former first-rounder has plummeted down the depth chart after disappointing coaches with his lack of toughness, shoddy work ethic and minimal production. Moreno is currently listed as the fourth option at tailback. Truthfully, he'll need a miraculous performance against the San Francisco 49ers to keep his hopes alive for a roster spot. While his natural talent and explosiveness could make it hard for John Fox to pull the trigger, Moreno is definitely on the verge of seeing his Bronco career come to an abrupt end.
Stewart Bradley, LB, Arizona Cardinals: Bradley entered training camp squarely on the bubble after tallying just 31 tackles during a lackluster 2011 campaign. He has performed better throughout the preseason while vying for a starting role at inside linebacker, but Bradley still needs to finish with a bang to secure his spot on the Cardinals' roster.