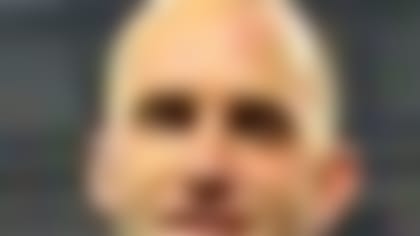 The 10-1 Houston Texans are still No. 1 in the latest NFL.com Power Poll, but which hard-charging team moved up to No. 2? **More...**
The injury might not be as bad as it sounds, and the man nicknamed Peanut could play through it. He left Soldier Field with a walking boot on his right foot. Sunday was a rough one for the Bears injury-wise. Starting guard Lance Louis was lost for the season. Running back Matt Forte is battle an ankle injury.
Tillman has shined in 2012 and is a candidate for the NFL's Defensive Player of the Year award. He has 58 tackles, two interceptions and seven forced fumbles. Tillman also has been one of the top cover men in the NFL. Veteran Kelvin Hayden would move up the depth chart if Tillman can't play Sunday against the Seattle Seahawks.
The Bears and San Francisco 49ers are generally considered the top two defenses in the NFL. Tillman is a huge part of that in Chicago and would be missed.