The Detroit Lions haven't won a postseason game since the 1991 playoffs. Can this year's squad push the franchise to new heights?
ALLEN PARK, Mich. -- Lomas Brown slowly strolled through the bedlam unfolding behind the Detroit Lions' headquarters on an unseasonably cool August day. Dressed in a billowy white T-shirt and baggy blue jeans, Brown chatted with giddy fans, posed for pictures and tried to free himself to watch that morning's training camp practice. Once he found a little space near a section for patrons with disabilities, he saw thousands of fans surrounding the fences lining the perimeter of the fields. They erupted minutes later, right as quarterback Jared Goff hit wide receiver Jameson Williams racing downfield on a deep shot.
Brown has been around plenty of Lions training camps -- he played offensive tackle for the franchise from 1985 to 1995 and has worked as a team radio broadcaster since 2018 -- and he knew this year's version would be especially exciting. Still, Brown couldn't predict just how tangible that anticipation would be. The fans who showed up on that day couldn't wait to talk to him about this team's potential.
The last time Brown felt this much joy around the Lions, in the early 1990s, he was still in uniform, and Detroit was stunning the NFL -- which is exactly what the Lions of today hope to do.
"It's been a process, but from top to bottom, this is the best group I've seen here since I came to town," Brown said. "And back then, I remember people told me that if you win here, people will go out of their minds. This is a blue-collar town, and even though we've got the Pistons, Tigers and Red Wings, they love their football. I've heard fans talking about Super Bowl this year. They aren't talking about winning the first playoff game since 1991 or winning the division. They're talking about winning it all."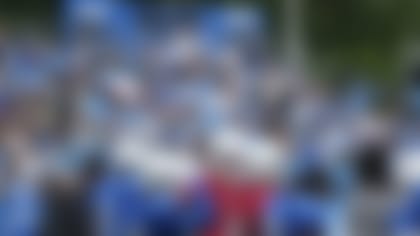 Brown is in a unique position to evaluate the 2023 Lions, because he was on a team that went where the current group is trying to go. The 1991 Lions went 12-4, reached that year's NFC Championship Game and registered two blowout victories over a Dallas Cowboys squad that proceeded to win three Super Bowls in the era.
As Brown noted, this year's team is widely projected to make its own mark on franchise history. Intriguingly, that buzz has grown despite Detroit failing to even make the playoffs in 2022.
These Lions are sexy not because of what they've already won; they're exciting because they're changing the narrative around this franchise and putting the NFL on high alert. When they kick off this NFL season against the Kansas City Chiefs in front of a nationally televised audience on Thursday night, that will be the first opportunity for everyone to see how much Detroit has grown up since the tantalizing end to last season. The Lions already are learning what Brown said happens when this city smells a burgeoning winner -- Detroiters truly are going wild for them.
That pandemonium swelled so much that head coach Dan Campbell addressed it on the first day of camp.
"The thing that is always going to worry you is the hype train," Campbell told local reporters that day. "This thing has just taken off and it's out of control right now. And that's fine, as long we stay focused on the job at hand and the work. I keep going back to that -- we have to put the work in and earn it."
"When you have a core group of players who are committed to winning a championship, it's a special thing." -- Jerry Ball
"Having the perspective of knowing we haven't done anything yet is important," left tackle Taylor Decker told me. "There's a lot of promise from how we finished last year, but that was half a season. To be a good franchise and establish a winning identity, you have to do it year after year. Having a great nine-game stretch doesn't make you a winner, but it is great. I've been here during years when you're getting s--- on and you're the butt of jokes. To have a little bit of respect going into the season is cool."
It's easy to understand why the Lions have so many people talking. This franchise is one of only four to never appear in a Super Bowl (joining Cleveland, Houston and Jacksonville). It hasn't won its own division, or a playoff game, in three decades. Last year's 9-8 finish marked the first time the Lions had been above .500 since 2017, and there are still plenty of folks who remember the embarrassment of a winless season in 2008.
The campaign the Lions put together last year -- when they won eight of their last 10 games -- ignited an optimism that had long been lacking. A few days after the Lions upset Green Bay in the regular-season finale, Decker bumped into a fan who thanked the bookend blocker for giving the fan's father an unforgettable memory. The man actually told Decker his father hadn't enjoyed a Lions game that much in five years.
Again, the Lions were already out of the playoffs before that Sunday Night Football contest ever kicked off.
This is why it is so natural to compare these Lions to the 1991 team, who can even serve as a cautionary tale. That squad also exploded onto the NFL landscape after years of losing. It also had a quirky head coach (Wayne Fontes) who connected with his players. The roster was brimming with young talent, as well, so much so that one veteran, defensive tackle Jerry Ball, believed Detroit would compete with Dallas for NFC supremacy throughout that decade.
"You've got to go out there and do it. It doesn't matter how much hype you get." -- Lomas Brown
There was some hope on Holmes' part that the Lions were moving in the right direction when they won three of their last six games in Campbell's first season, following an 0-10-1 start. Holmes was even more encouraged by how the Lions responded after they opened last year at 1-6. The GM believed the turning point for his young team came in a 31-18 win over the New York Giants in Week 11.
The Lions were banged up on offense that day, and the normally proficient passing attack was held to 165 yards and zero touchdowns. But the ground game came through with four scores -- and the team learned the valuable lesson that there are plenty of ways to win.
"Learning how to win is huge," Holmes said. "Not just learning your plays but keeping your heart rate lower in critical situations. I saw it in the road games we had in New York last year, both against the Giants and the Jets (a 20-17 win in Week 15). It came down to some critical [situations], and we were short on bodies. But we pulled out the wins. That's when I thought it was starting to click."
Detroit knocked Green Bay out of playoff contention in that regular-season finale and then built on that energy throughout the offseason. In August, the team announced that all the season tickets in Ford Field had been sold out for the first time in the 21-year history of that stadium. Detroit's first preseason game -- a 21-16 win over the Giants -- was so raucous that Campbell said New York had to resort to a silent count to run its offense. The fact that the Lions open their season against Patrick Mahomes and the defending Super Bowl champion Chiefs only adds to that build-up.
Players like Brown and other veterans of the 1991 team can appreciate such buzz.
"This is a hard-working team with a head coach who surrounded himself with other good coaches," said former Lions wide receiver Herman Moore. "And the big thing is that they have short memories. They didn't see themselves as losers when they got here. People can say whatever they want, but everyone makes their own history. They understand that."
There has been one other period in recent memory when the Lions were on the upswing -- they reached the postseason in 2011, '14 and '16 -- but those teams never made any noise in the playoffs.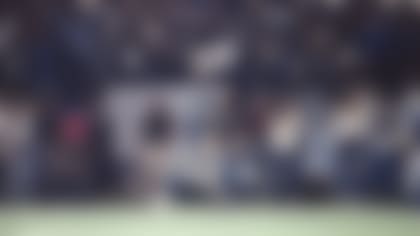 The team Moore joined as a rookie in 1991, however, had a similar mindset to today's squad. That 1991 team raced out to a 5-1 record and then endured the loss of guard Mike Utley, who suffered paralysis from his chest down after blocking in a Week 12 win over the Los Angeles Rams. Utley gave the thumbs-up signal while medical staff carted him off the field that day, and "Thumbs Up" became the rallying cry for a team that finished that regular season with six straight wins.
That Lions team, just like this year's version, had to create its own winning culture. Detroit had gone through seven straight losing seasons by that point, and there wasn't much apparent hope that it could compete with powerhouses like the 49ers, Giants and Washington any time soon. But they had their own collection of the right guys in that locker room. A deep affection for Fontes helped them find their way, as well.
Like the ex-tight end Campbell, Fontes was a former NFL player (he was a defensive back with the New York Titans in 1962) who wasn't afraid to trust his gut. There was one week during that 1991 season when the players were complaining so much about fatigue that they asked Ball and Brown to approach Fontes about lighter practices in the coming days. Fontes stewed over the decision briefly before deciding to ease off. He also told Ball and Brown that their teammates had better have the best practices of the year in those sessions.
"Wayne was similar to Dan Campbell in that he could go into a locker room and talk right to people," Moore said. "Not just to the stars but to everybody in the room. If you don't know how to address the locker room, then you're not going to last long as a coach."
That Lions team was so tight that the leaders demanded a high level of accountability from each other. When the season began, the veterans made everyone keep a pact about life away from the field. The Lions wouldn't be running the streets in their free time that fall. Instead, they agreed to do their partying at each other's homes, both for the sake of camaraderie and to ensure the best possible results on Sundays.
That brotherhood made the members of the '91 team believe better days were coming, even after Detroit lost the NFC title game that season to Washington. In fact, disappointment was in store. In May 1992, Fontes' brother Len Fontes, who was a defensive backfield coach, suffered a fatal heart attack. Later that summer, guard Eric Andolsek died after a semi-truck driver lost control of his vehicle and struck Andolsek outside the player's Louisiana home. That tragedy stripped the team of another starter on a potentially dominant offensive line and left the franchise reeling emotionally. The Lions went 5-11 the following season.
Detroit reached the playoffs three straight years after that -- capturing the NFC Central in 1993 -- but it never won another postseason game with that group (while the Cowboys and 49ers dominated the early '90s). A 58-37 wild-card loss to Philadelphia brought the 1995 season to an abrupt end. Then the Lions went 5-11 in the 1996 season, after which Fontes lost his job.
"That '95 season really was the end for us," Brown said. "I left in free agency. Spielman left. And then two years later, Bennie Blades and Kevin Glover were gone. I remember when Barry (Sanders) retired (after the 1998 season). He said he didn't even recognize the team anymore."
"When you have a core group of players who are committed to winning a championship, it's a special thing," said Ball. "It's hard to build the kind of continuity that goes into a championship-caliber team, which is why you have to run the table when you have that core. It's not going to last forever."
This year's Lions don't have to worry about such issues yet. They're so young that Goff is one of the old heads in the locker room, and he's only 28. Holmes and Campbell also have committed themselves to building stellar chemistry.
There might be bumps along the way. This offseason, four Lions players were suspended for violating the NFL's gambling policy (Jameson Williams is the only one of those suspended players who remains with the team). Still, it's difficult to imagine Holmes and Campbell losing sight of their vision for the team -- and of the essential team leaders -- as the expectations grow around this current bunch.
Holmes understood there would be a steep learning curve in the first couple years with all the young players taking the field. That patience has paid off immensely, especially with a defense that ranked 28th in the league in points allowed and 32nd in total yards surrendered in 2022. This year's group has shown enough maturity that linebacker Alex Anzalone, a seventh-year pro who spent his first four seasons with the Saints, joked after one training camp practice that it's exciting to hear teammates yelling out adjustments before plays. It wasn't that long ago that Anzalone's voice was the only one that could be heard in those situations.
"It takes a little bit of time to build a culture," Anzalone said. "But you can see we've been going in the right direction."
Added Decker: "We just keep our nose to the grindstone and trust the process that [Coach Campbell] is putting us through. We're not here to analyze things. We're here to do what they ask us to do. You can do that when you've established trust, and [Campbell] has established that with us."
It's been a long time since the Lions had to talk about not letting their heads swell too big. An underrated part of their narrative also might be their collective naivete. In the 2022 NFL Draft, Detroit held the second overall pick; by the end of the season, they were ruining Aaron Rodgers' final game as a Packer. The hunger for a postseason spot is what has driven this team throughout the offseason.
The reality is that the 1991 team had that same desire at one point. It lasted for a few years, but that group never maximized its potential.
"We could win in the regular season," Brown said. "We just couldn't get it done when it counted most -- in the playoffs."
Brown doesn't spend too much time talking about those days when he catches up with his old teammates. The topic didn't even come up when he attended the induction ceremony for the National High School Football Hall of Fame in Canton, Ohio, in late July, when he, Spielman and Ball joined icons like Jim Brown, Paul Brown and Marion Motley as members of the organization's inaugural class. A few days later, Lomas Brown perched himself in front of that fence and watched the Lions wrap up that training camp practice.
It was an honor for so many former Lions to be memorialized at that event in Ohio. It surely would've been even nicer to have more moments like that celebrating the winning legacy of a Detroit group that had a chance to build itself into a true force three decades ago.
This is the lesson Brown hopes this current team doesn't have to endure: It's great to be hyped, but it means nothing if you don't deliver.
"You've got to go out there and do it," Brown said. "It doesn't matter how much hype you get. You can look around this year's training camp and see the excitement level is different, but every season is different. We thought in 1991 that we'd get back up the mountaintop. And the Lions haven't been back there since. This group really has a great chance to change all that."
Editors: Ali Bhanpuri, Tom Blair, Gennaro Filice
Illustration by: Robin Zibelli