Unless Seattle blows a second consecutive home game, San Francisco will take one of the NFC wild-card spots. The only avenue for the Cardinals to snag the other is by knocking off San Francisco in Arizona and hope the Buccaneers become the first team to win in New Orleans this season.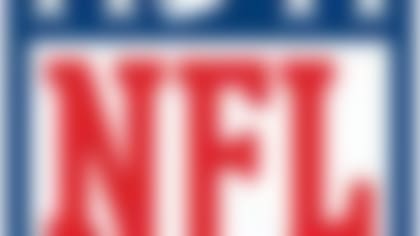 See where each team stands in the playoff picture heading into the final week of the 2013 NFL regular season. **More ...**
Here's what else we learned in Monday's game:
Colin Kaepernick salvaged an underwhelming first half by relying on his legs and Michael Crabtree's re-emergence as a legitimate No. 1 receiver in the second half. With Vernon Davis struggling, Crabtree took over by producing pass plays of 47, 19, 11 and 22 yards on a pair of third-quarter scoring drives as the 49ers came from behind to establish a lead they would not relinquish. Crabtree's performance is a great sign for this offense.
The box score might not show it, but Matt Ryan outplayed Kaepernick. Ryan's numbers are down across the board due to injuries to Julio Jones, Roddy White and Steven Jackson, but he remains one of the NFL's true franchise quarterbacks. He's every bit as good right now as he was coming off a career year in 2012.
The Falcons are paying for their inability to develop the early-round draft picks devoted to the offensive line. Undrafted rookie Ryan Schraeder started at right tackle. After failing at center, 2012 second-rounder Pete Konz is splitting time at guard with undrafted Harland Gunn. Lamar Holmes, a 2012 third-rounder, has been one of the leakiest tackles in the league. Ryan has been pressured on more dropbacks than any quarterback in the NFL this season. Those are picks that could have been used to fortify a soft defense.
We have to attribute Vernon Davis' poor showing to an eye injury that forced him to the sideline in the second quarter. Davis dropped two passes in the second half, perhaps due to issues with hand-eye coordination and timing. He should bounce back just fine in Week 17 at Arizona.
Bowman's sterling play highlights the depth of All-Pro caliber inside/middle linebackers in the NFL. The Pro Bowl ballot lists Bowman, Patrick Willis, Luke Kuechly, Vontaze Burfict, Derrick Johnson, Kiko Alonso, Karlos Dansby, Daryl Washington, Daryl Smith, Stephen Tulloch, DeMeco Ryans, Sean Lee, Jerrell Freeman and Lawrence Timmons at the same position. All are deserving of Pro Bowl consideration.