Last March, Tampa Bay went all in with the signing of Tom Brady, a get-rich-quick scheme that paid off handsomely. Now, after the Bucs' success, many in this copycat league are bracing for falling dominos, with unprecedented quarterback movement this offseason.
By Michael Silver | Feb. 4, 2021
For Jason Licht, it was almost like an out-of-body experience. There he was, pacing around Bruce Arians' open-floor-plan kitchen last March 18, talking on his cell phone to Tom Brady -- and listening to what amounted to a sales pitch from the most accomplished player in NFL history as to why the free-agent quarterback would be a great addition to the Tampa Bay Buccaneers.
It was just after 4 p.m. ET, the official start of the league year, and Licht, the Bucs' general manager since 2014, had previously received some very strong signals that Brady hoped to head south to Tampa Bay after 20 insanely successful seasons with the New England Patriots. Getting that message from the great quarterback directly, and hearing the desire to please in his voice, was surreal and somewhat strange. After about 45 minutes, Licht handed the phone to Arians, the authentic and acerbic head coach he'd hired a year before. As Arians walked around the house talking to the living legend who'd soon be in charge of running his offense, Licht smiled at Arians' wife, Christine, and said, "I think it's going well!"
When the call ended, Licht and Arians stared silently at one another for a moment.
"Oh my God," Licht said. "I think this is happening."
"Hell yeah, baby," Arians said confidently, and soon the two were sitting outside, six feet apart, at a nearby restaurant hoisting celebratory drinks -- Crown Royal for Arians, a Peroni beer for Licht -- and wrapping their heads around the fact that Brady would be taking his talents to Tampa.
From a personnel perspective, this was a Jordanesque leap from the free-throw line, but it was hardly a slam dunk: Brady would turn 43 before the start of the regular season, and he'd be learning a new system with new terminology, an endeavor that would become much harder after a global pandemic essentially wiped out the offseason and deep-sixed the preseason schedule. The Bucs were coming off a 7-9 campaign -- the 12th consecutive year in which they had failed to make the playoffs -- and would have to contend with established NFC powers like the division-rival New Orleans Saints, Green Bay Packers and Seattle Seahawks (all of them led by future Hall of Fame quarterbacks), not to mention the defending conference champion San Francisco 49ers.
Yet Licht, who'd spent seven seasons in the Patriots' front office during two separate stints that coincided with Brady's two-decade reign in New England, understood the impact this ruthless and relentless competitor could have on the organization, and the potential reinforcements his presence could attract.
Looking back, Brady's arrival was everything Licht could have hoped for, and more.
"Relentless is the best word to describe him," Licht said last week, in a phone interview that took place three days after the Bucs' 31-26 NFC Championship Game victory over the Green Bay Packers at Lambeau Field. "He's so detailed; you can't give him enough information. He knows about every aspect of the operation, and he's always looking for an edge and a way to make things better. And he raises the bar for everybody."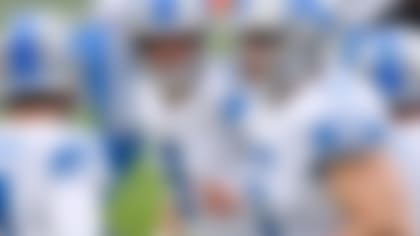 As Brady prepares for his 10th Super Bowl in 21 seasons -- and attempts to hoist the Lombardi Trophy for the seventh time -- he's rightfully being lauded as a transformative force for a franchise that won its lone championship 18 years ago. On Sunday, the Buccaneers will become the first team to play the NFL's centerpiece event in their home stadium, as they try to deny Patrick Mahomes and the Kansas City Chiefs a second consecutive title.
It's a Super Bowl LV matchup for the ages, but the impact of the Brady signing won't end when the clock hits 0:00.
More than 10 months after that fateful phone conversation in Arians' kitchen, the Bucs' seismic signing continues to reverberate across the NFL landscape.
"You always use the history, or the current events, as reference points to try to mimic or emulate teams that have success," Los Angeles Rams coach Sean McVay said in a phone interview last Thursday as he vacationed in the Cabo San Lucas area of Mexico. "I have so much respect for what Jason and Bruce have done. Looking at the way it played out, you can have a lot of admiration for them having the stones to take that leap.
"You can't help but be impressed by the leadership and productive play Tom has provided. When there are examples of it working, that gives teams more of an inclination to shoot their shot. It makes you have a mindset of, to quote Bruce Arians, 'No risk it, no biscuit.' "
Two days after that interview, McVay agreed to trade starting quarterback Jared Goff -- a player who 17 months earlier had signed a four-year, $134-million contract extension in the wake of a stellar 2018 season and Super Bowl LIII appearance -- to the Detroit Lions for 12-year veteran quarterback Matthew Stafford, sweetening the deal with two first-round draft picks and a third-round selection. That haul of picks reflected the Lions' willingness to absorb Goff's contract, mitigating the Rams' salary-cap hit and facilitating a switch to a signal-caller whom McVay clearly views as an upgrade.
And though the move can't become official until March 17 (the start of the 2021 league year), shoot your shot season has clearly commenced, and we're just getting warmed up.
With Houston Texans star Deshaun Watson having asked the team to trade him, several other established quarterbacks potentially on the market, an intriguing crop of draft-eligible passers and a potential spillover effect that could free up previously entrenched starters if their current teams land more enticing alternatives, a flurry of activity at the sport's pivotal position looms like never before.
"It's started out that way, right?" Seahawks general manager John Schneider said, referencing the Stafford/Goff deal. "There's a lot less patience than there used to be, so I think we'll see more people moving around."
One person watching closely is Chicago Bears coach Matt Nagy, whose team is actively seeking a replacement for Mitchell Trubisky, the No. 2 overall pick in the 2017 draft.
"With all these quarterbacks out there, and all those young guys who'll be in this draft, it's gonna be a fascinating offseason as far as the quarterback position," Nagy said. "And once one goes, it's gonna be like a domino effect."
Buffalo Bills general manager Brandon Beane, whose team reached the AFC Championship Game behind third-year standout Josh Allen (before falling short against fourth-year superstar Mahomes and the Chiefs), echoed Nagy's sentiment.
"It's a quarterback league," Beane said. "I do think there will be some teams that will be aggressive like Tampa was -- teams that conclude, 'If we can just get a quarterback, we can compete for a championship.' Tampa hasn't been in the playoffs since when? You get Tom Brady, and basically swap him out with Jameis (Winston), and all of a sudden look where they are.
"It seems like there've been more situations with some real dudes [potentially available] than ever before. Last year had (Philip) Rivers, Brady, Jameis, Cam (Newton) … there were big names, which was so unusual. And this year looks like it'll be even crazier."