As a 78-year-old white Southerner, Bill Curry speaks bluntly on racism, a subject he knew little about before joining the Packers 55 years ago. It was in Green Bay where a future Hall of Fame player changed his life.
By Judy Battista | Oct. 30, 2020
On the first day Bill Curry walked into the Green Bay Packers locker room, just months after being selected in the 1964 NFL Draft, he looked around and figured he would not last long.
"I had never been in a huddle with an African-American person that was a teammate of mine," Curry said in an interview last week. "It was a really strange feeling. I was advanced enough to understand there was nothing in the manual that required them to accept me, since our people had not accepted them for a long, long time. I was very anxious about it. I thought, 'These guys are going to take one look at me, listen to my Southern accent, injure me and send me home.' That's what I thought."
Even with the nation on the eve of an election in which race is, yet again, a primary and painful issue, Curry's circumstances in the summer of 1965 still seem stunning. They were not unusual at the time, though.
He had grown up just outside Atlanta and gone to college at Georgia Tech at a time when Jim Crow laws still controlled public and private life in the South. White and Black residents of Atlanta lived in different neighborhoods, attended separate churches and schools, played in separate parks and, to the confusion of a young Curry, used separate facilities.
That he had never had Black teammates, except for at occasional all-star games, he calls "tragically not unusual." Curry's own family didn't talk about what was happening around them. When, as a boy, he asked his dad why there were separate water fountains for whites and Blacks -- which, Curry says, he realized was absurd even as an 8-year-old -- his father's answer summed up the grim acceptance of even well-intentioned people.
"Yeah, it is," Curry's dad told him. "It is the way it is. There is nothing we can do about it."
This season marked the 100th birthday of the NFL, and Curry's career has a Forrest Gump quality to it, intersecting with some of the most significant figures and moments in the history of the game. He played for Vince Lombardi and Don Shula, with Bart Starr and Johnny Unitas, won four NFL championships and Super Bowls (two with the Packers and two with the Colts) and lost Super Bowl III (with Baltimore). He was an early leader of the NFL Players Association with the legendary tight end John Mackey and believes both of their careers ended prematurely because of it, giving him empathy for Colin Kaepernick's career arc.
Curry's path from a lightly-regarded center to world champion to college coach to broadcaster and now public speaker carved through seismic changes in the league and in the nation, giving him unique insight into the blossoming of player activism and the league's halting embrace of their movement, and a searing view of the nation's struggle with issues related to race.
He knows that as a 78-year-old, white former coach from the South, his blunt talk on racism surprises many. He figures if people knew his story, they would understand. His education on race came from football, from some of the greatest leaders in the NFL, from his life in a huddle that he considers a metaphor for the country because of how so many people from so many backgrounds can work together. Curry considers the lessons he learned a gift never to be taken for granted.
Years ago, a family minister heard Curry tell the story of how his time with the Packers shaped him, and he insisted that Curry re-tell it every day for the rest of his life. The minister felt the church had failed the race test, because Sunday mornings were still the most segregated hour of the week. The minister loved sports and thought Curry's story and the lessons it taught him would resonate with all groups.
A junior center out of Georgia Tech, Curry was selected in the 20th and final round by the Packers in the 1964 NFL Draft, the next-to-last pick in a class that produced 10 Hall of Fame players, including Carl Eller, Paul Warfield and Roger Staubach. Curry's life to that point had been like most Southern boys' lives -- he had played all the sports and loved them all, dreaming first of pitching for the New York Yankees, until it became clear that his talent in baseball did not quite match his ambition. He played football at Georgia Tech instead. And he married his childhood sweetheart, Carolyn Newton, whom he first noticed in fourth grade.
Curry had never planned to play in the NFL. He thought he would go into the military, like his father. He had been in the ROTC at school. After the Packers drafted him as an underclassman "futures" pick, he went to talk to his ROTC commander. A football fan, he told Curry he should resign his commission and play. Together, Bill and Carolyn looked at a map to see where Green Bay was located. Carolyn, a student at Agnes Scott College in Decatur, Georgia, with a keen interest in history, put her own education on hold, and they set out for Wisconsin. They expected it to be cold, but in other ways, they were surprised by what they found.
"I thought, 'This was going to be interesting -- go to the North where there is no racism,' " Curry said of what he anticipated about Green Bay. "Well, that was a joke. Racism was just as virulent, but there were some African-American students in schools there. (Packers coach) Vince Lombardi had a lot of strong suits, but his strongest was he would not tolerate racism. When he got to the Packers (in 1959), there was one African-American player on the team. By the time I got there in 1965, we had 10 African-American players. He would have had 40. He did not care what color your skin was. He cared a lot if you could play football and if you were a decent person. He experienced prejudice because of the vowel at the end of his name. That meant everybody in the locker room knew if you made the team, you would be respected for what you could contribute, not all the other stuff that our sick society dictated and which we have certainly not made much progress on."
Around the team in Green Bay, Carolyn noticed biracial couples for the first time. At home in the South, she had never seen them, or mixed-race children.
Those 1965 Packers were the team of Bart Starr and Jim Taylor, of Herb Adderley and Ray Nitschke. They were the team that won Lombardi's third NFL championship and the first of three straight titles.
"What did the great man do for the terrified white kid? He didn't just help me to play for 10 years and go to a bunch of Super Bowls. He changed my life." BILL CURRY
In training camp, Curry was already terrified he was going to be cut because he was such a late-round selection. His unimpressive stat line from that season helps explain why he doubted himself months earlier: 14 games, no starts, one recovered fumble.
This is the story Curry tells to this day: One night, he was leaving the dorm at St. Norbert College, where the Packers stayed during training camp. It was dark and 43 degrees -- chilly for an August evening, even for Wisconsin.
"Everything was alien and strange," Curry said.
A deep, booming voice came from behind him. "Bill," he heard the voice call.
It sounded to Curry like God's voice, so he sat down on the grass to wait for the approaching giant. It was Willie Davis, eight years his senior. Davis, the defensive captain of a team that would soon be known as perhaps the greatest in NFL history, had gone to Grambling State and was working on his Master's in Business Administration at the University of Chicago while he was still playing. The future Hall of Famer told Curry he wanted to speak to him.
"I'm thinking, 'Oh, no, he's going to tell me to go home and get lost,' " Curry recalled. "We were burning cities at the time (during the unrest that swept the nation's cities), not unlike the George Floyd demonstrations last summer. It's hard to believe we still have not dealt with the underlying issues -- that's the most embarrassing thing.
"The intimidation factor was astounding. For him to stop and speak with me was alarming. He said, 'I've been watching you at practice, I really like your effort. You have a chance to make our team and I'm going to help you. When Lombardi is screaming and spitting in your face' -- which he did -- 'and Ray Nitschke is breaking your face mask' -- which he did -- 'when you think you can't take it another minute, you come find me, and I'll get you through it.' "
Davis told Curry to practice like he practiced, which meant hard on every snap. Sometimes, Curry was near tears. The Packers used to call Davis "Dr. Feelgood", and after that conversation, Curry would run by Davis at practice and tease him: "How you feel, old man?" Davis would respond, "Feel good. Feel good. You can do it."
Years later, Davis (who died in April) would get upset with Curry, telling him to stop calling him "God". He was embarrassed because he thought Curry made too much of him. He did not, Curry insists. He believes he had been given a chance to make the team because of a great leader who loved him when he least deserved it.
"What did the great man do for the terrified white kid?" Curry says now. "He didn't just help me to play for 10 years and go to a bunch of Super Bowls. He changed my life. I never was able to look at another human being in the same way I had prior to that experience."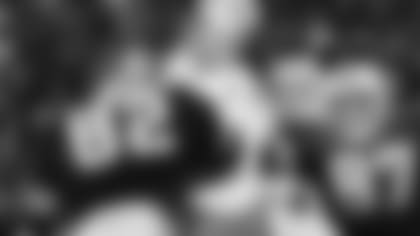 This was the great adventure Bill and Carolyn had imagined when they found Green Bay on the map. The Packers won the last world championship in 1965, and then, in '66, the very first Super Bowl.
Curry spent just those two seasons with the Packers before Lombardi exposed him on the expansion list in 1967, and he was claimed by the NFL's 16th team, the New Orleans Saints. Curry was crushed, until he was traded a month later to the Colts. In Baltimore, he roomed with tight end John Mackey, an early leader of the players' union who quickly designated Curry as his union partner.
Carolyn had always known her husband as sensitive, and she never heard him say anything racist. Still, she thought they had been naïve when they first left Atlanta. Bill Curry said he remembers hearing racist jokes and epithets when he was a kid, because they were simply part of the culture then. He is embarrassed by it still, but it was the NFL that provided Curry's opportunity to learn about race.
"Bill and I said, 'Oh no, no, no. We haven't participated (in the movement). We feel like we should go.' " CAROLYN CURRY
"John would talk about the things he experienced as a kid, the racist things they'd had to deal with," Carolyn said. "Bill and I have so many conversations every day, we have coffee and talk, and in our conversations we look back on our life and said we were fortunate that we were thrust into an integrated culture and at an early age. Our life was changed because of that exposure. We look at some of our friends we grew up with, who never had those relationships, never had a Willie Davis, friendships like we had with John and Sylvia Mackey, that relationship with families. For the older generation, for our age, there are still so many people out there that just haven't had the friendships, haven't been awakened and they don't understand. But we have friends we will tell stories to, and their attitudes begin to change."
The civil rights movement was happening all around Curry and their friends, and it was particularly close, because they still spent the offseason in Atlanta. They were sympathetic to the movement, but they did not participate. A few classmates had gone to Selma during civil rights protests, but Bill and Carolyn were busy with football and having children and going back and forth all year. They did not have time to march, but Carolyn, with an interest in the history of the South and women's rights, studied the civil rights movement and watched the protests closely. When Dr. Martin Luther King, Jr. was assassinated in Memphis on April 4, 1968, much of Atlanta was stunned, Carolyn remembered.
There was tension even surrounding King's funeral. Georgia's segregationist governor, Lester Maddox, was convinced violence would consume Atlanta as it had other cities in the wake of King's murder. So, he turned the Capitol into a fortress, guarded by hundreds of police officers, and closed it off to the public. He viewed the thousands of people who poured into the city for King's funeral as potential troublemakers. Bill and Carolyn were in the crowd and saw dignitaries and celebrities at Ebenezer Baptist Church, despite objections from their own family; when they asked Carolyn's mom to babysit their children so they could attend the funeral procession, she was worried there would be violence there and did not want them to go.
"Bill and I said, 'Oh no, no, no,' " Carolyn said. " 'We haven't participated (in the movement). We feel like we should go.' "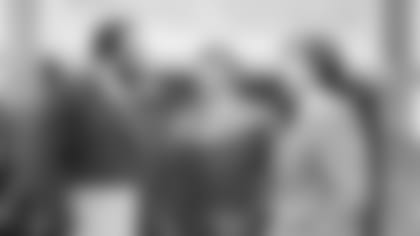 During that time, Curry was developing into a top center for Shula in Baltimore, and he grew close to Unitas. He and Mackey, in leadership positions with the union, were part of a fledgling push for greater freedom for players, arguing that the "Rozelle Rule" limited player movement, because teams that signed a free agent had to compensate the player's former club. In 1972, just two years after Major League Baseball's Curt Flood had sought free agency with a lawsuit that ultimately reached the Supreme Court, the NFLPA filed a suit against owners seeking the end of the rule.
"Our position was, there were no other occupations in America in which a person was required to sign a contract that automatically locked them into one location in a league for the life of your career," Curry said. "You had no flexibility. You were going to stay with the team the league assigned you. There was never any opportunity for any free agency."
The suit came to be known as the Mackey case. In July 1974, with the case undecided and players and owners locked in a bitter contract dispute, the union, led by then-union president Curry, went out on strike at the start of training camp. Players wanted free agency. Owners said it would be anarchy. With little unity among players, more than a quarter of veterans crossed the picket line within a month. After 42 days, it was over, with nothing to show for it.
"I have a lot of empathy for (Kaepernick), because of the short-circuiting of his career. What he was addressing was far more wide-ranging in our culture than what we were addressing. We were addressing NFL players' rights. He's addressing everybody's rights." BILL CURRY
In 1975, a U.S. District Court judge ruled that the Rozelle Rule was an antitrust violation.
By then, Carolyn had returned to school, pursuing a master's degree and later a PhD, both in history at Georgia State. Mackey (who died in 2011) and Curry were both out of the league by 1974. Curry does not believe that is a coincidence.
"We were branded the same way Kaepernick was," Curry said. "That we were disloyal to the league and we were overpaid, ungrateful employees. I have a lot of empathy for him, because of the short-circuiting of his career. What he was addressing was far more wide-ranging in our culture than what we were addressing. We were addressing NFL players' rights. He's addressing everybody's rights. Most of the things written about him were also written about us, not having to do with the flag. What we did was considered disloyal by striking training camp."
From the beginning, Curry recognized Kaepernick's protest -- in which the then-49ers quarterback, joined by other players across the league, knelt during the national anthem before games in 2016 -- was not about the flag but about how the Black community is treated by police. He does not know how fans and owners would have reacted if, during his era, NFL players had, for instance, protested the Vietnam War. Still, he is surprised that no owner was willing to give Kaepernick a job after the quarterback became a free agent in 2017 despite the vitriol directed at Kaepernick and the NFL by President Trump, essentially allowing the protests, in Curry's view, to cut Kaepernick's career short.
Curry -- an analyst for ESPN when Kaepernick made his first college start for Nevada against Boise State in 2007 -- says now that "everybody knows he can play." And even though Curry was a former coach -- as an assistant for the Packers and as a head coach for Georgia Tech, Alabama, Kentucky and at his labor of love, the founding of the Georgia State football program -- he was surprised that Kaepernick was never given another chance.
"I thought we would have come a long way from that," Curry said. "If, indeed, that broke some league rule, there would be some discipline, he would be given a chance to come back and compete. He is a gifted player. Or he was. And a lot of the right things were said by management and owners -- yes, we believe in this social cause. We know it's important to treat all people properly. And yet somehow a job never became available. I thought there would be somebody that respected him or appreciated him or needed him. That didn't happen."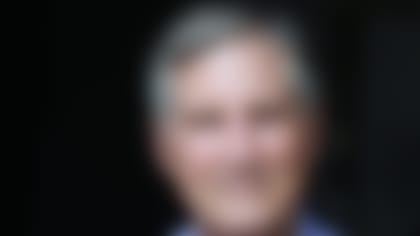 Carolyn, Bill said, has been an enormous influence on him. When she was in school, she asked her professors why there was not more recognition of women in America's history. She has become a powerful advocate for women; she is the founder of Women Alone Together, a non-profit group that supports women who are alone because they are single by choice, or have lost a spouse through death or divorce. She has written a book, Suffer and Grow Strong, about Ella Gertrude Clanton Thomas, a woman born in the 1800s to one of Georgia's wealthiest families, who kept meticulous diaries of her life before, during and after and Civil War and later became a leading voice in the suffrage movement. Like Davis and Mackey, Carolyn gave her husband of 58 years a window into the world lived by those who do not have political power. She talks about protests by women when they were seeking the vote, and she emphasizes that peaceful protest, like Kaepernick's and so many we have seen since, are both legal and a tradition in our society.
"I don't think there's a human being that draws breath that doesn't have sympathy for George Floyd. I mean, dear God -- 8 minutes, 46 seconds. I don't think you can watch something like that and not recoil." BILL CURRY
Curry's final season in coaching was at Georgia State in 2012. He delights in noting that the school did not have a marching band until the football program began, and that the band marched in President Obama's second inaugural parade in 2013, playing the school's new fight song. Curry still makes public speaking appearances where he tells the story of Davis' influence on him. His friend Andrew Young, the civil rights leader and former mayor of Atlanta, calls regularly, often to discuss the Atlanta Falcons. Curry feels lucky that at so many of his stops, there has been a special person present that made a difference in his life.
Fifty-five years after Davis changed his view of race, Curry wonders what comes next for the NFL and its players as the season continues and Election Day passes, with race -- to Curry's embarrassment -- still demanding action.
Bill and Carolyn Curry, like so many others, were moved by the worldwide protests following the death of George Floyd while in police custody last summer. Bill has paid particular attention to the protests by NFL players this season and what he believes is the league's sincere embrace of the social justice movement. The protests have continued throughout this season, with little of the harsh public response that Kaepernick engendered. That, Curry believes, is a hopeful sign, as is the change in who is delivering the message. Fifty-five years after the NFL changed Curry, he sees those who play in today's NFL trying to change many more.
"I don't think there's a human being that draws breath that doesn't have sympathy for George Floyd," Curry said. "I mean, dear God -- 8 minutes, 46 seconds. I don't think you can watch something like that and not recoil. That includes players, owners and coaches looking at each other and saying, you can't opt out. And there were so many of the players willing to take a stand. I think that had an impact. Remember, when we were active, it was still the era when African-Americans were not allowed to play quarterback. It's very significant that so many of the great quarterbacks now are African-American and they are not afraid to take stands."